June 27, 2012 | Posted in
Our Thoughts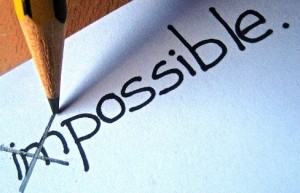 I'm in love with life, but this doesn't mean it's all sunshine and roses. The question is often asked… is it possible to get what we want in life? With almost no hesitation, my answer is YES!! However, getting what we want doesn't come on it's own.
Books like The Secret by Rhonda Byrne or The Complete Works by Florence Scovel have had a profound impact on me. From those books, I learned and was reminded about how my thoughts and actions are a direct reflection of what I get back in life. I have experienced this truth over the past 11 years in real estate, and I've used some consistent "tools" to continue to achieve the life I want.
Here are five tools I use every day.
1. Goal setting – without a goal or a   target, you've got nothing. My goals are written down and pinned up as a consistent reminder of what I'm working towards each day. To this day, I've always met my goals.
2. Daily Affirmations – clarity and focus of mind helps me keep on track and helps me work through challenging situations with strength and positivity.
3. Visualization – some may think this is hokey, but I have seen and experienced the power of visualization again and again. To have a clear picture in your mind of what you want or the outcome you desire in any situation is powerful. For example, when I'm listing a new property, I visualize the perfect buyers walking through the home, I see the sold sign on the lot… and my clients who are on board with doing the same thing 9 out of 10 times get exactly what they desired.
4. Manage my energy – now I don't mean the energy to jump up and down or run a marathon, I'm talking about energy as in positive, negative, optimistic, anxious, excited, etc. The energy we bring into a situation will be directly reflected back on the outcome. I am constantly aware of my energy in all situations in life and I work to make sure I bring powerful positive energy. I work with my clients to do the same.
5. Hard Work – sorry… nothing is possible without this last one. If you're not willing to work hard, than you may have to adjust your goals to match.
I am surrounded by so many amazing and powerful people who I learn from every day, and they each have their own "daily tools" they use to achieve success.
What do you do in your life to make sure you achieve what you want?