Buying and moving into a new home is a wonderful and exciting life-moment. I'd like to say the process of physically getting to that new home is equally as exciting, but in all truthfulness, sometimes the process of moving can feel a bit chaotic and disorderly.
The idea of packing up all the stuff in the old house and cutting ties with that home, and then transporting boxes upon boxes to the new place, makes the best of us feel a bit tense.
As a way to reduce stress and keep things as organized as possible, I recommend to my clients, they create a 'new-home binder'.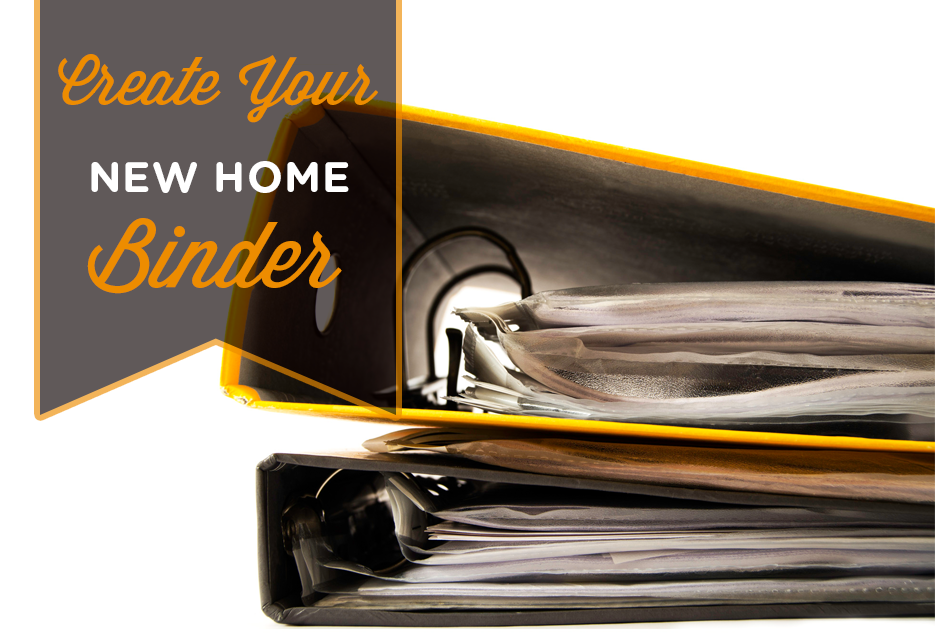 Building your binder
A new-home binder is an easy and inexpensive way to keep important reminders and documents in one place when you're moving.   To start, you'll need a binder, dividers, a three-hole punch, plastic page protectors, and a three-ring zipper-pouch.
After you fill your binder with the supplies mentioned above, start labeling the dividers with category names.
Here's some categories to get your started:
–To do's: include a print-off of a full-page monthly calendar so you can write in important dates; a page for immediate to-do's and one for less time-sensitive to-do's should also be included. Remember to put in a list of all utilities, along with a spot to check off if you've arranged to disconnect and reconnect services at your old and new home.
–Kid's corner: keep important documents from school here so they don't get lost in the chaos (school calendars, spelling words, reading lists, etc.).
–Legal documents: include contracts, land title documents, site plans, etc.
–Finances: put correspondence with your bank here and information on things like your mortgage; add in a monthly bill reminder page so no bills go unpaid.
–Estimates: at the front of this section, keep a page for on-going repairs that are required in your new (or new-to-you) home; include any estimates you've gathered from various companies.
–Warranty: Alberta New Home Warranty  and any warranties for new appliances or furniture you buy go here.
–Phone numbers: keep a running list of important phone numbers for quick and easy access (e.g. service providers, kids' school, doggie daycare, lawyer, home builder, etc.).
All the extras
Use your page protectors and pouch for things you don't want to punch a hole in or small items like receipts, paint chip samples, or business cards.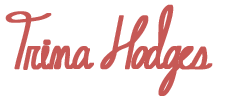 Needing more…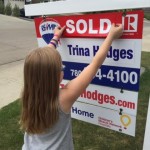 See my expert tips on how to sell your house faster and for more money.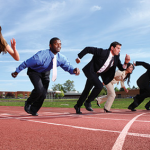 As you go through the selling process, you will find yourself coming into contact with different experts in the industry. Read my thoughts on how to find the right people to act as your expert.