March 15, 2013 | Posted in
Blog,
Our Thoughts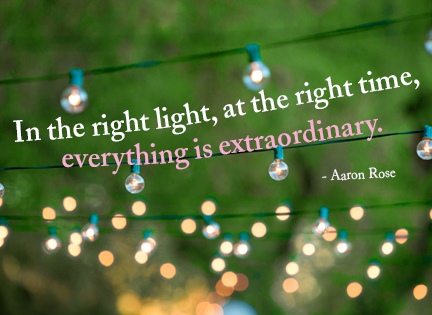 We choose to see life as we wish. It's all a matter of our own perspective.
I make a conscious effort to choose to see the "right light" and trust that it's always the "right time"
….and through this I can see everything as extraordinary!