Sitting enjoying a glass of fresh lemonade, I gaze at the glimmering lake, breath in the fresh country air and peacefully listen to the harmony of gentle birds singing in the trees. For a moment I feel as though I'm in the French countryside, and as my good friend and client joins me again in her sunroom, I'm reminded that I'm not in France… I'm only 2 minutes from home.
Instantly, I saw again why I love Sherwood Park so much. With little hideaways like Boag lake, you can have the best of both worlds… your dream vacation home and your dream home all in one. And, that's exactly what my clients created for themselves!
We, my husband Steve and I, are about halfway through our 10-year plan in getting our acreage to a place where it truly feels we're on vacation at our own home. So, when I walked through the impeccably designed and cohesively planned 5300sq ft of living space, I was incredibly inspired.
To create their dream home, the owners drew inspiration from the lot and the lake views. They literally worked from the ground up.   The owners also researched exteriors, molding, and designs commonly used in Montreal, old New York, and the French countryside. Originally, a different home occupied the lot and my clients sold it and had it moved. In the meantime, the work had begun to draw up the plans for a house that needed to meet some grand requirements.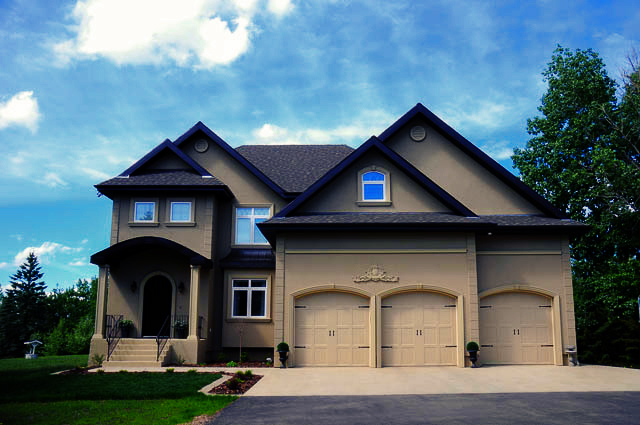 The owners wanted to have views of the lake from rooms on every level of the house including, living room, kitchen, dining room, master bedroom, master ensuite and office.   After looking at nearly 1000 house plan and working very closely with an architect, the plans were complete and the owners got everything they wanted in a home.   I mentioned to my husband that if this house were for sale a few years ago, we would have snatched it up.   In fact, we weren't the only ones with this idea. The architect loved the house so much he bought a   lot and built the same house on it.
As a professional decorator, the homeowner took great care in creating beautiful flow and continuity throughout the home. Every decision was mindfully made from colours and materials to baseboards, door handles and light fixtures. And although this house is a timeless classic, it's also filled with fun surprises.
A hidden staircase drops down from the ceiling and takes you up to a fully finished leisure/games room.   Perfect for kids to hangout and a favourite for sleepovers. And for the whole family, the entertainment room on the lower level has everything in it to become your own private cinema.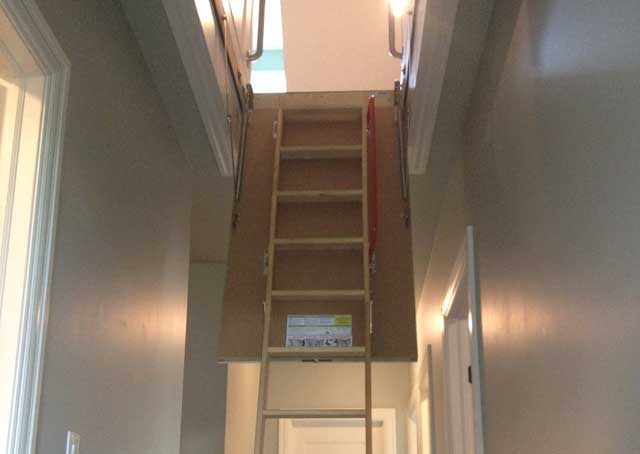 And of course, let's not forget the most important room in the house… the garage. They say happy wife happy life, but I actually think it's the reverse. My husband couldn't live with out a garage that gives him the space he needs for various building projects and tools. With over 1200 square feet, in-floor heating, wall cabinets, plenty of storage space and 15 foot ceilings, this garage is one my husband dreams of having.
I'm grateful for the opportunity to share this stunning property with you; it is a true gem and an inspiration to anyone who's looking to building their dream home. I've sold over 800 homes, and I didn't know a property with views like this existed in our area. My clients spent time to research, were clear about what they wanted, and put their love into every moment of bringing it together. This home is meant to stand the test of time.
Here are more pictures and listing information for this beautiful home.