November 18, 2015 | Posted in
Blog,
Our Thoughts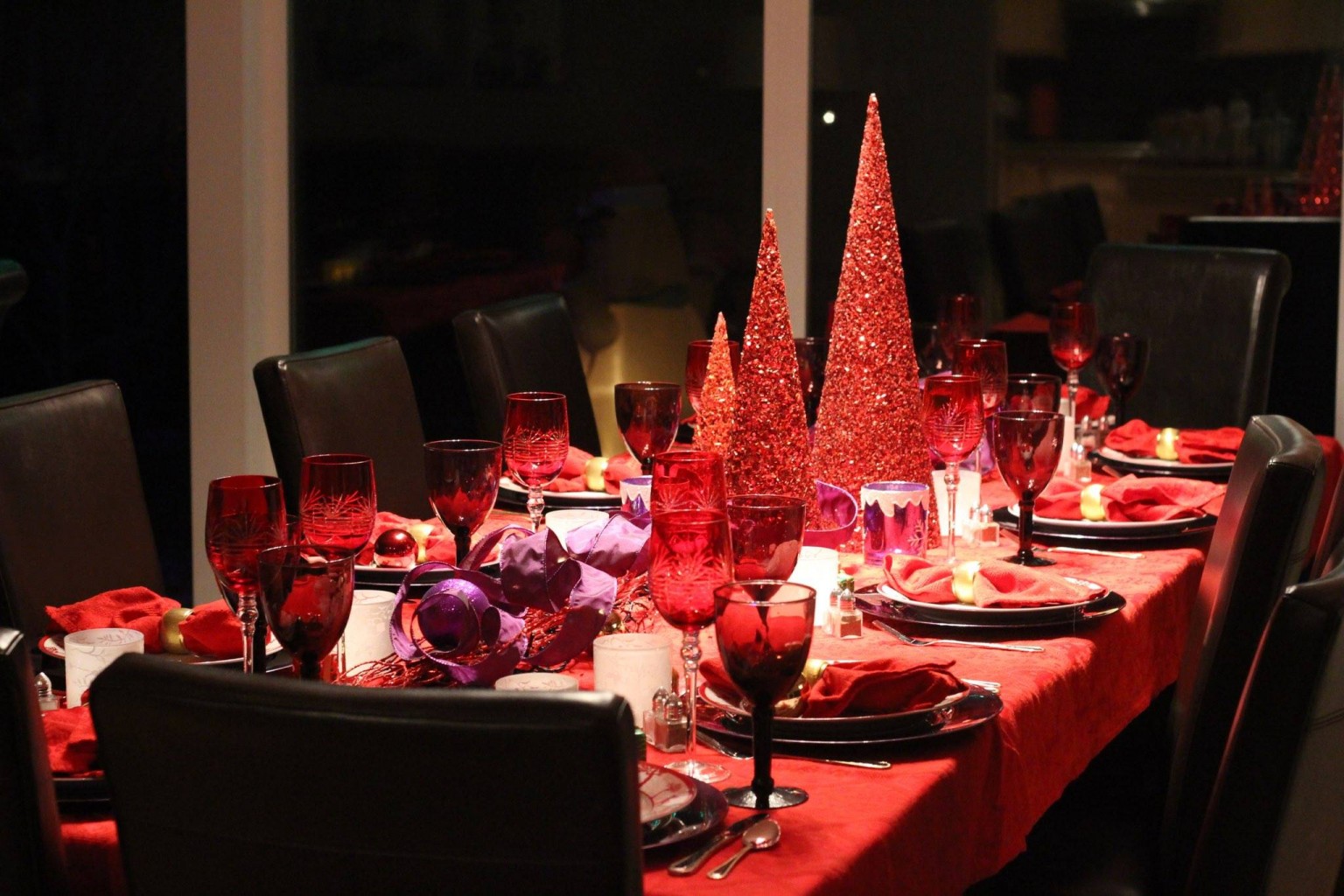 Anyone who knows me knows—I love Christmas. It's just my thing. Every year, without fail, I look forward to the holidays; for me, Christmas is about taking part in my favourite traditions, spending time with my family, and reveling in the magic of the season.
This is the time of year when my kids and I step away from the busyness of everyday life and it's totally guilt-free, because the holidays are all about us being together. I love bringing Christmas into my home. We put up—I kid you not—four Christmas trees throughout the house, each decorated with care and a lot of giggles. We drink cocoa and watch Mickey's Christmas Carol, something I can guarantee we will do at least ten times before the end of December.
I truly believe Sherwood Park is one of the best back-drops I could ask for at Christmas time. I love taking my kids skating at Millennium Place whenever I want. We go sledding with our big bouncing dog, Boris, laughing our hearts out as we clumsily reach the bottom of the hill with faces full of snow. As a special outing, we always make it to the greenhouses in the area, Greenland Garden Centre and Salisbury Green House, to marvel at their gorgeous displays and pick out a few bobbles and treats to bring home with pride.
Yes, I have a very special place in my heart for Christmas.
Something that makes this year's quickly approaching holiday season even sweeter for me is the chance I was recently given to combine two of my favourite things…Christmas and community. I am thrilled to share that I am one of this year's sponsors for Strathcona County's annual 'Celebration of Lights' event.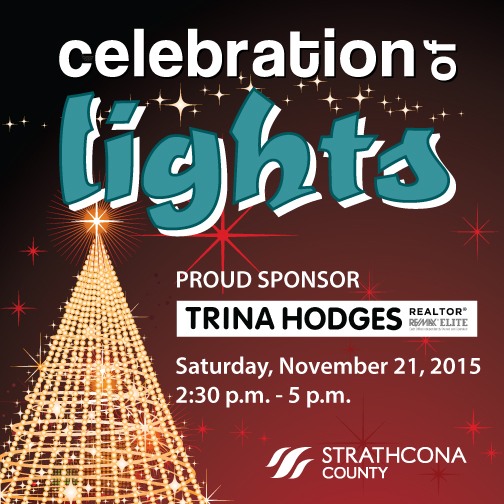 Celebrate the season
So, please consider this your official invite to come out and enjoy the Celebration of Lights on Saturday, November 21 (2:30PM to 5:00PMP) at the Community Centre on 401 Festival Lane in Sherwood Park. Map here
There are a ton of fun activities planned for the day—candy cane and cookie decorating, a petting zoo, ornament crafting, games, and treats. I even have it on good authority that Mr. and Mrs. Claus are going to make a special appearance as well.
The main event—the lighting of the Christmas tree and outside lights will be turned on by Santa and the Mayor at 5PM. This is a free event and all ages are welcome; donations will be collected for the Strathcona Food Bank, see here at the door.
I do hope that you and your family will make it out to this tremendously fun event as a way to kick-off your own holiday season. As you begin to settle into your Christmas traditions, I wish you many happy memories with those you love.